Quick and Easy St. Patrick's Day Recipes
Learn more about the cooking traditions of St. Patrick's Day.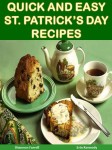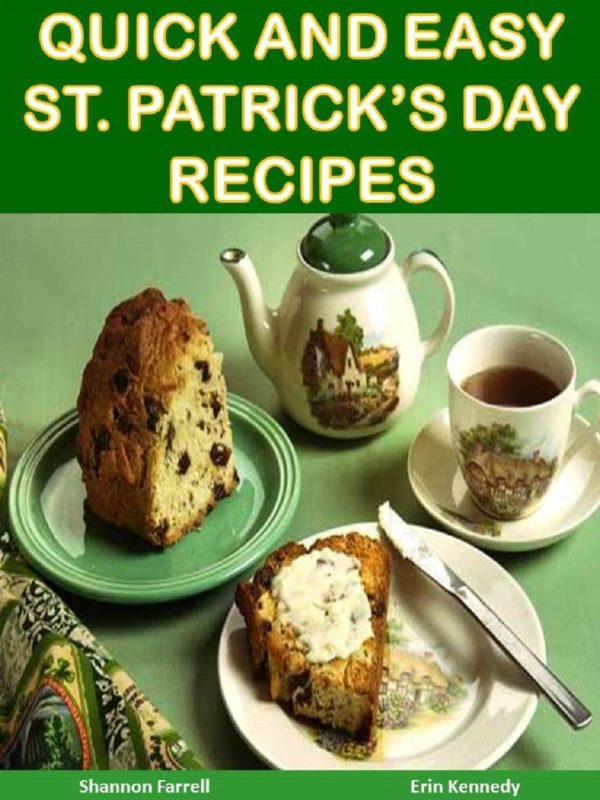 Your Irish eyes will be smiling with these quick and easy St. Patrick's recipes. From soup to main entree to drinks and desserts, you can plan a full meal with the help of this handy guide. Whether you are looking for recipes to try that will become family favorites, or planning a St. Patrick's Day Party, these recipes will help you whip up a feast even on a tight budget.
From traditional corned beef and cabbage to Irish soda bread, to more modern recipes like Frosty Chocolate Cookie Shamrocks or Bailey's Irish Cream Cheesecake, you will find something for every member of the family and be able to please even the pickiest of palates.
You will also discover the history of St. Patrick's Day, traditions and items associated with the day, and more. If you are looking for inspiration for a special St. Patrick's Day meal, use this guide to help you start planning a memorable holiday celebration today. Erin Go Bragh! Ireland forever!
Buy Now: Quick and Easy St. Patrick's Day Recipes (Holiday Entertaining)
=====
WORD COUNT=7,500
=====
TABLE OF CONTENTS
WHAT'S IN THIS BOOK
RECIPES
1-Luck of the Irish Kettle Soup
2-Easy Irish Coddle
3-Tad of Green Irish Salad
4-Baked Irish Apple Cabbage
5-Devilish St. Patrick Eggs
6-Cheesy Ale Bread
7-Irish Soda Bread, Regular
8-Irish Soda Bread, Sweet
9-St. Patrick's Day Leg of Lamb
10-Traditional Irish Corned Beef and Cabbage Meal
11-Irish Melt
12-Irish Parsnips
13-Emerald Isle Cheese Cabbage
14-Home-Made Irish Slaw
15-Irish Red Potatoes
16-O'Casey's Punch
17-Baileys Coffee Express
18-Erin Go Bragh Pie
19-Irish Pudding Cake
20-Frosty Chocolate Cookie Shamrocks
21-Easy Soda Raisin Muffins
22-Bailey's Irish Cream Cheese Cake
CONCLUSION
=====
ABOUT THE AUTHORS
Shannon Farrell is an Irish writer and historical novelist, specializing in Irish history, particularly the Irish Famine period. Erin Kennedy is the author of over 20 cooking and self-help titles for Eternal Spiral Books.
Buy Now: Quick and Easy St. Patrick's Day Recipes (Holiday Entertaining)
Summary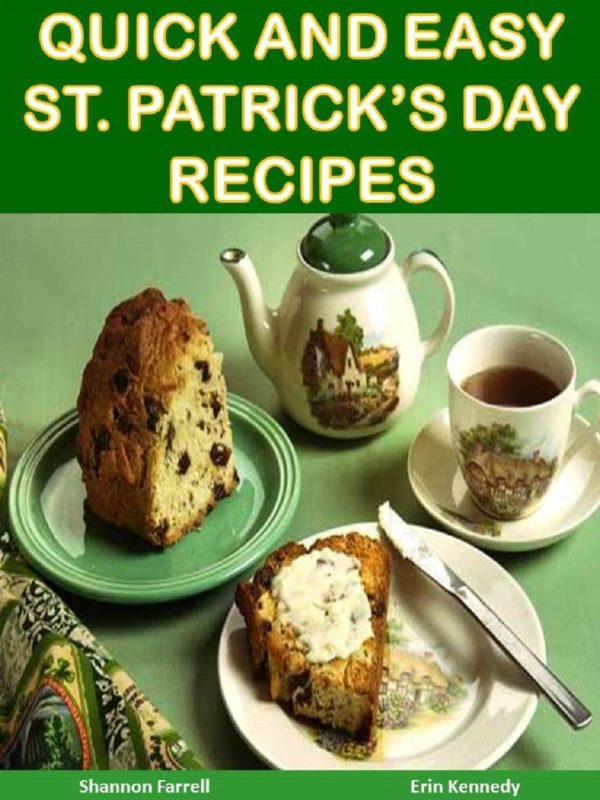 Author Rating





Product Name
Quick and Easy St. Patrick's Day Recipes
Price
Product Availability