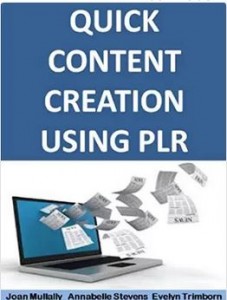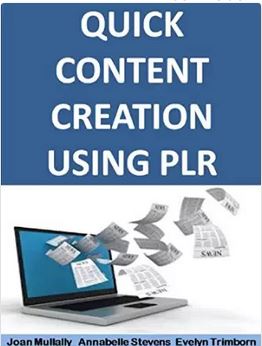 Every successful modern business needs a website. Every successful website needs high-quality content. If you are like most business owners, however, writing might be one of your least favorite chores, one you feel that you do badly, or a task for which you rarely have time in your busy day.
You could hire a freelance writer, if you have the budget for it. Or, you could get great content inexpensively through using Private Label Rights (PLR). In this guide, the authors discuss what PLR is, where to buy PLR, and the best ways to use PLR to build your website and integrate fresh, new regular content into your overall marketing plan.
Discover the various content rights available for PLR and what they mean for your business, and how to edit PLR effectively. Learn the most important errors to avoid when using PLR, to help your site become an authority site that the search engines will visit often because of the fresh, relevant content you will be posting.
If you are:
* Planning a new website, but are stuck because you are struggling to get enough good content, or
* Have a site already, but do not update it very often because it takes you so long to write new content
then this guide to quick content creation using PLR can help you overcome these obstacles easily and start growing your website more rapidly today.
Word Count=23,000
Buy Now or Read More With Kindle Unlimited Quick Content Creation Using PLR
=====
TABLE OF CONTENTS
WHAT'S IN THIS GUIDE
INTRODUCTION
CHAPTER 1: QUICK CONTENT CREATION SHORTCUTS: AN INTRODUCTION TO PLR
CHAPTER 2: WHO SHOULD USE PLR?
CHAPTER 3: WHAT TO LOOK FOR IN THE PLR THAT YOU BUY
CHAPTER 4: PLACES TO BUY PLR
CHAPTER 5: KNOW YOUR VARIOUS PLR RIGHTS
CHAPTER 6: THE BEST WAYS TO USE PLR IN YOUR BUSINESS
CHAPTER 7: HOW TO EDIT YOUR PLR CONTENT EFFECTIVELY
CHAPTER 8: THE MAIN MISTAKES TO AVOID WITH PLR
CONCLUSION
APPENDIX: USING SEARCH ENGINE OPTIMIZATION STRATEGIES TO IMPROVE YOUR PLR
CHECKLIST OF ACTION STEPS
FURTHER READING
=====
Annabelle Stevens and Evelyn Trimborn are two of the main contributors to InsiderSecretsCorp.com and AccentMarketingGroupInc.com. Joan Mullally serves as a senior editor for both websites and is one of the main marketing consultants with Accent Marketing Group, Inc. The authors have written over three dozen finance, marketing, and self-help guides.
Buy Now or Read More With Kindle Unlimited Quick Content Creation Using PLR
Summary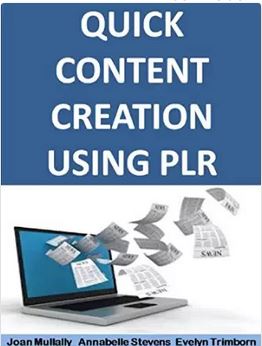 Author Rating





Product Name
Quick Content Creation Using PLR
Price
Product Availability