Saving Money This Summer: How to Enjoy Frugal Family-Friendly Fun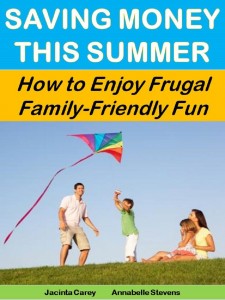 Saving Money This Summer: How to Enjoy Frugal Family-Friendly Fun (More for Less Guides Book 18)
Summer can be one of the most expensive times of the year if parents are not careful. With the children home from school more and the temperatures soaring, the price of food, electricity, and gas can start to skyrocket out of control.
With the children home from school for so many weeks, childcare costs can also break the budget if you are not careful. Fun activities to keep the children entertained, parties, day camp, vacations, can all cost a great deal. Where is an ordinary family to find the money for these things in these tough economic times?
In this guide, the authors offer a range of solutions on how to create a budget for summer to cover the costs of all the essentials you and your family feel are most important. A realistic budget and teaching your children about money and budgeting can be your first steps.
Saving money on groceries, electricity, keeping your house cool and making the most of your air conditioning, can all help you stay within budget to make the most of the money you have. Learn the best ways to save money on gas and take your children on great excursions without spending a small fortune.
Discover a range of ways to save money on child care-related expenses this summer. Learn how to plan a great staycation with interesting and inexpensive or free activities. If you do decide to go on vacation, get top tips on how to enjoy inexpensive, child-friendly options the whole family will love.
If you're already worried about how to make ends meet each month without the added expenses of summer, this guide can help you and your family make the most of their time off work and school and pack your days with fun activities while still stashing away savings in your bank account.
BUY NOW: Saving Money This Summer: How to Enjoy Frugal Family-Friendly Fun (More for Less Guides Book 18)
+++
Word Count=18,315 words
===
TABLE OF CONTENTS
WHAT'S IN THIS GUIDE
ABOUT THE AUTHORS
INTRODUCTION
CHAPTER 1: BUDGETING TO SAVE MONEY IN THE SUMMER
CHAPTER 2: FINANCIAL LESSONS FOR YOUR CHILDREN THIS SUMMER
CHAPTER 3: HOW TO SAVE MONEY ON GROCERIES THIS SUMMER
CHAPTER 4: GROWING YOUR OWN FOOD THIS SUMMER
CHAPTER 5: HOW TO SAVE MONEY ON YOUR ELECTRIC BILLS THIS SUMMER
CHAPTER 6: HOW TO REDUCE YOUR SUMMER DRIVING COSTS
CHAPTER 7: HOW TO SAVE MONEY ON SUMMER CLOTHING
CHAPTER 8: CHILD-RELATED EXPENSES FOR THE SUMMER
CHAPTER 9: INEXPENSIVE SUMMER VACATION IDEAS
CHAPTER 10: INEXPENSIVE SUMMER PARTY IDEAS
CONCLUSION
FURTHER READING
FREE NEWSLETTER OFFER
ABOUT THE AUTHORS
Jacinta Carey and Annabelle Stevens are the authors of more than 50 guides on how to live better for less and transform your life.
BUY NOW: Saving Money This Summer: How to Enjoy Frugal Family-Friendly Fun (More for Less Guides Book 18)
Summary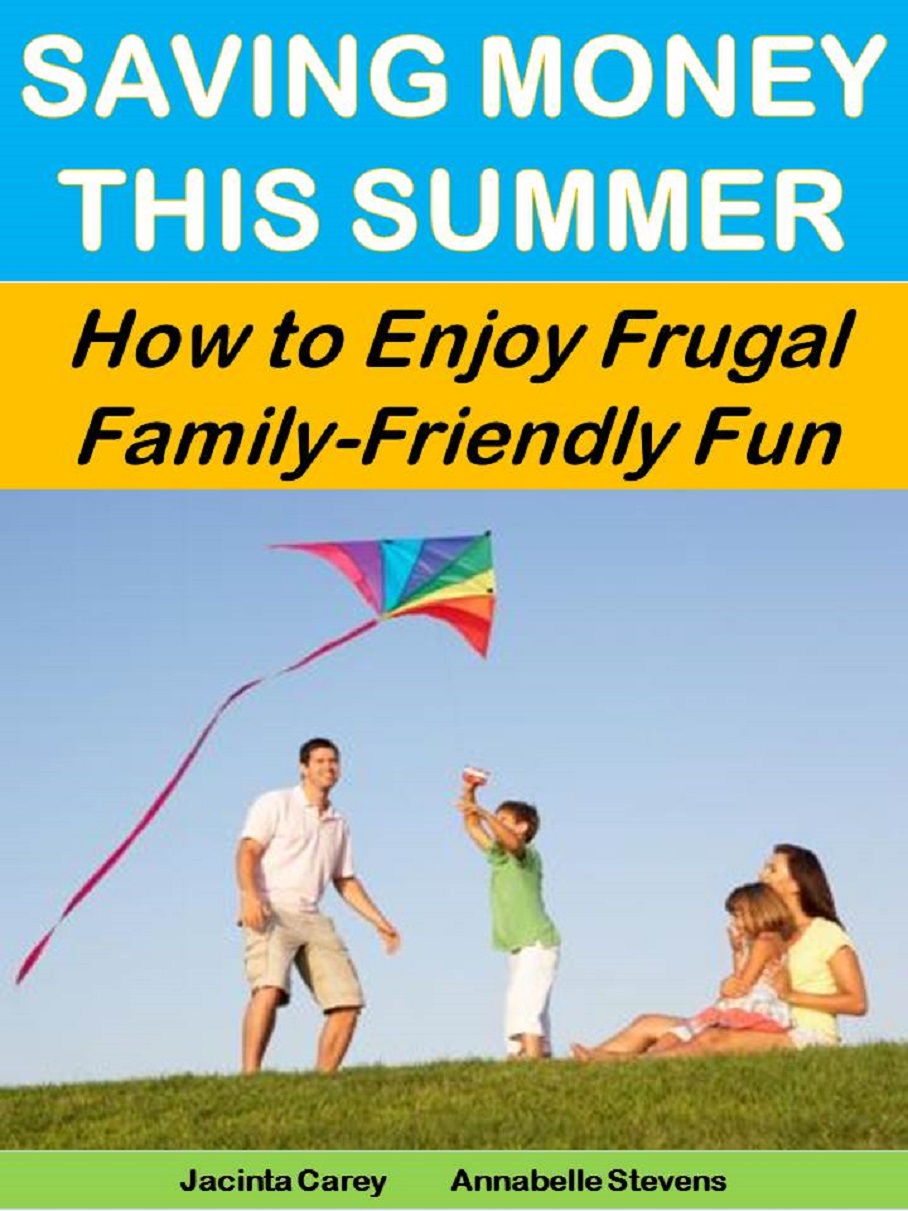 Author Rating





Product Name
Saving Money This Summer: How to Enjoy Frugal Family-Friendly Fun
Price
Product Availability