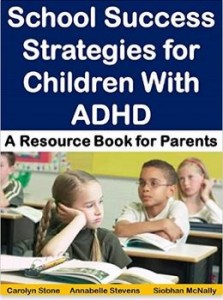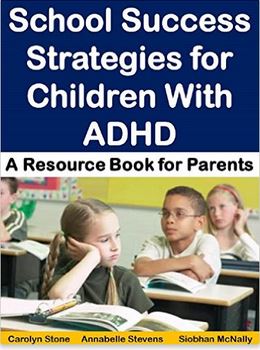 When a child has been diagnosed with ADHD, the first questions most parents will ask will be, "What happens next?" and "How can I help my child succeed in school so they can be a success when they grow up? In this guide to school success strategies, the authors of ADHD: A Beginner's Guide For Parents offer you tried and tested methods for helping your child perform their best in school and during school-related activities, taking into account all of the challenges that ADHD can present for them in the school context.
Download this guide now to discover a range of strategies to try and fine-tune your approach based on your child's age and personal preferences and personality. Learn how to support your child without smothering, spur onto success without suffocating. There are many different definitions of success in life which will be different for each parent and child. These strategies can support your definition of success as you support your child to become an independent learner will the kind of skills they can use well past their school years, to college, and into the workforce.
In this guide you will discover:
+What an Individual Education Plan (IEP) is
+Why an IEP can be a valuable strategy for helping your child within the traditional school system
+Effective steps for setting up an IEP within the school context
+Ways you can support and supplement the IEP through homeschooling activities
+A range of strategies to try with your child to support and encourage them at any age even as you foster a love of learning and a spirit of independence
and much more.
With more children than ever before being diagnosed with ADHD than ever before, use this guide to help transform their more negative experiences of school into successful and stimulating ones that will not just transform your child's life, but your entire family's for the better.
BUY NOW:
School Success Strategies for Children With ADHD: A Resource Book for Parents (Life Matters 4)

+++++
Word Count=23,257
+++++
TABLE OF CONTENTS
WHAT'S IN THIS GUIDE
ABOUT THE AUTHORS
INTRODUCTION
CHAPTER 1: PUTTING TOGETHER YOUR CHILD'S INDIVIDUAL EDUCATION PLAN
CHAPTER 2: DEVELOPING YOUR CHILD'S IEP: YOUR FIRST STEPS
CHAPTER 3: 10 STEPS FOR SETTING UP YOUR CHILD FOR SCHOOL SUCCESS
CHAPTER 4: WORKING ON YOUR CHILD'S IEP EVEN OUTSIDE OF SCHOOL
CHAPTER 5: THE BEST WAY TO DEAL WITH BEHAVIORAL ISSUES IN A CHILD WITH ADHD
CHAPTER 6: HOLDING FAMILY MEETINGS
CONCLUSION
FURTHER READING
RESOURCES
APPENDIX 1: THE HOMEWORK DIARY AS A VALUABLE SUCCESS TOOL
APPENDIX 2: DEALING WITH THE ISSUE OF HOMEWORK WHEN YOUR CHILD HAS ADHD
APPENDIX 3: IMPORTANT RESEARCH ON ADHD
APPENDIX 4: AN ADHD GLOSSARY
ACTION STEPS
+++++++
About the Authors
Annabelle Stevens and Carolyn Stone are the authors of over 80 health and self-help guides.
Siobhan McNally has been an educator for over thirty years and the author of a range of study guides designed to help students get good grades in their coursework and on examinations.
BUY NOW:
ADHD: A Beginner's Guide for Parents: What It Means When Your Child is Diagnosed with Attention Deficit Hyperactivity Disorder (Health Matters Book 43)
You might also like:
ADHD: A Beginner's Guide for Parents: What It Means When Your Child is Diagnosed with Attention Deficit Hyperactivity Disorder (Health Matters Book 43)
Homeschooling Your Child with ADHD: Steps to Success (Life Matters Book 5)
The Dangers of Artificial Coloring in Food (Health Matters)
Summary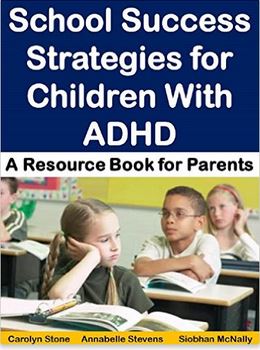 Eternal Spiral Books
Product Name
School Success Strategies for Children With ADHD: A Resource Book for Parents
Price
Product Availability