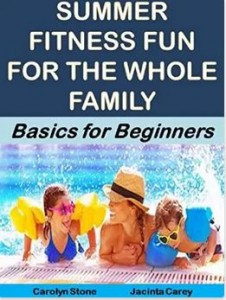 Keeping fit is important all year round, but the summer can be one of the best times to enjoy fitness activities with the whole family. The days get longer, and hotter, and the children will be eager to be entertained now that they are out of school. This guide will give you a range of ideas to help them keep fit and avoid boredom through the long summer months.
Getting the most out of your exercise is often a case of starting sensibly and keeping safety in mind at all times. This is especially true in the summer, when hot, humid weather and the harmful rays of the sun can take their toll. Learn how to cope with these and other summer health challenges to keep you and your family safe.
From walking, hiking and biking to rock climbing and a variety of water-based sports, learn about the health benefits of each and discover the best ways to make the most of these activities for maximum results.
This guide will also give you ideas on how to get fit and stay fit without spending a fortune on equipment and membership fees. If you want to get fit or keep fit and keep the children entertained all summer without an electronic device in sight, get started today on some family fitness fun with the help of this guide.
Buy Now: Summer Fitness Fun for the Whole Family: Basics for Beginners(Health Matters)
++++
Word Count=11,800
=====
TABLE OF CONTENTS
INTRODUCTION
CHAPTER 1: FUN SUMMER ACTIVITIES FOR FAMILY FITNESS
CHAPTER 2: KEEPING FIT WITH GAMES
CHAPTER 3: SUMMER FITNESS FUN: HIKING AND WALKING
CHAPTER 4: STAYING FIT WITH BIKE RIDING
CHAPTER 5: SWIMMING TO STAY FIT THIS SUMMER
CHAPTER 6: HORSEBACK RIDING TO STAY FIT
CHAPTER 7: ROCK CLIMBING TO KEEP FIT
CHAPTER 8: SUMMER FAMILY FITNESS FUN WITH KAYAKING
CHAPTER 9: HEALTH AND SAFETY TIPS FOR EXERCISING IN THE SUMMER WEATHER
CONCLUSION
FURTHER READING
=====
ABOUT THE AUTHORS
Carolyn Stone and Jacinta Carey are the authors of more than 100 health and self-help guides.
Buy Now: Summer Fitness Fun for the Whole Family: Basics for Beginners (Health Matters)
Summary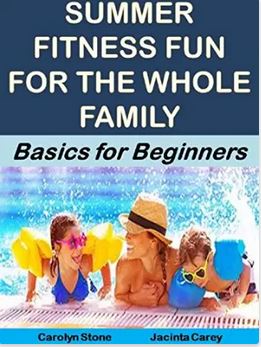 Author Rating





Product Name
Summer Fitness Fun for the Whole Family: Basics for Beginners
Price
Product Availability