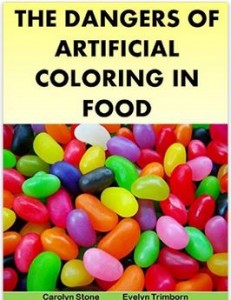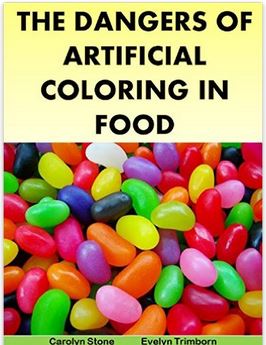 As we approach any fun family holiday, we seem to be surrounded by color and delicious foods to eat. The trouble is, not all of the color that surrounds us and goes into making food look more festive is natural.
The candy, cakes, cookies, and other treats that have become an almost essential part of the holidays for various cultures around the world will often come heavily laden with artificial food coloring, chemicals introduced into the products in order to lend them visual appeal.
In this guide, you will learn how to take a closer look at the foods you are buying in the supermarket to see exactly how much artificial coloring is going into them. These chemicals are not just harmless fun. Artificial food coloring has been linked to a variety of health problems, including ADHD in children. Many chemicals banned in Europe are actually present in the foods we are eating in the United States.
If you're interested in running a safe and more environmentally-friendly household, and care about the foods that you and your family eat, this guide is designed to help educate you about the presence of artificial coloring in many of the foods you buy and your family eats.
Learn how to make smarter choices about the product you buy; how to make your own natural food colorings if you feel your festive foods really need it; and how to protect your family from the dangers of chemical colorings. You can have 'greener' holidays no matter what the occasion with the help of this handy guide.
===
Word Count = 10,100
=====
Buy Now: The Dangers of Artificial Coloring in Food (Health Matters)
====
TABLE OF CONTENTS
INTRODUCTION
CHAPTER 1: COLOR, COLOR, EVERYWHERE
CHAPTER 2: WHAT ARE ARTIFICIAL COLORINGS?
CHAPTER 3: TYPES OF ARTIFICIAL FOOD COLORINGS
CHAPTER 4: THE DANGERS OF CONSUMING ARTIFICIAL COLORINGS
CHAPTER 5: ARE ANY OF ARTIFICIAL COLORINGS SAFE?
CHAPTER 6: HOW TO PROTECT YOURSELF AND YOUR FAMILY FROM ARTIFICIAL FOOD COLORING
CHAPTER 7: OTHER FOOD ADDITIVES TO AVOID
CONCLUSION
APPENDIX 1: HOMEMADE COLORFUL RECIPES WITHOUT FOOD COLORING
APPENDIX 2: ARE SPORTS DRINKS BETTER FOR YOU THAN PLAIN WATER?
FURTHER READING
=====
ABOUT THE AUTHORS
Carolyn Stone and Evelyn Trimborn are the authors of more than 100 health and self-help guides.
Buy Now: The Dangers of Artificial Coloring in Food (Health Matters)
Summary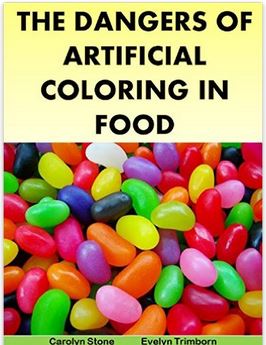 Author Rating





Eternal Spiral Books
Product Name
The Dangers of Artificial Coloring in Food
Price
Product Availability