The Essential Guide to College Saving Plans
If you haven't started saving for your child's college fund yet, NOW is the time to start, with the help of this handy guide.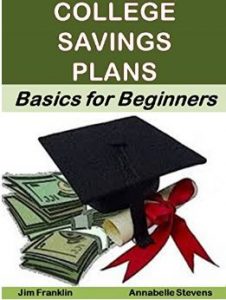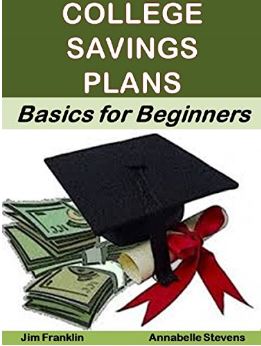 Does the thought of saving for college fill you with dread? You're NOT along! One survey conducted by Edward Jones, the financial services firm, showed that 20% of respondents ages 45 to 54 had saved $0 for either retirement or college.
Another recent survey has shown that 62% of respondents have never even heard of a 529 savings plan, much less contributed to one. If you value your family's future, you need to start setting and and then meeting specific financial goals.
It is estimated that of those who have managed to save, the average is only $5,000 for their children's college education. That's less than half of the average cost of a single year at a public institution, and about one-sixth to one-tenth of what it costs to attend a private university!
This serious shortfall in college savings can mean tremendous financial stress for families when it comes time for their first child to attend college. The impact of such expenses can create financial issues for the whole family, especially if the parents are nearing retirement age as well. Struggling to find the money for college for your kids can pose a serious threat to your ability to make ends meet now and for years to come.
Financial aid can help, as can student loans. However, student loans can become the equivalent of a mortgage on a young person's entire future unless careful planning goes into how much you should borrow, when and why.
There are many reasons why families are so unprepared for the expense of college. Much of the problem centers on the fact that parents just don't know what options there are to save for college.
Add to that the fact that it is tough to find any spare cash to save at the best of times, let alone in the current economy, and the college financial gap might become so wide, your child could be at risk of losing out on great opportunities in life unless you start saving for college NOW.
In this guide, you will learn the essentials about the current college savings plans on offer, how they work, their pros and cons.
Learn the best ways to save money for college even when your budget is tight. Discover how the money in certain college savings accounts can actually be used not only to pay for college essentials, but even be used to help paying back particular kinds of student loans.
Learn how your college savings contributions and the interest they earn can benefit you in terms of your taxes. Discover the best ways to budget for college, and how it is never too late to set money aside from college even if they are already a teen. You can even learn how to save for your own college expenses if you want to go for the first time, or go back to earn another degree.
If the cost of raising a family and trying to give them the best start in life is keeping you awake at night, take action today by learning the essentials and following through with a college savings plan that's right for you.
Word Count=10,100
++++

Buy Now or Read More with Kindle Unlimited: The Essential Guide to College Saving Plans (More For Less Guides)
=====
TABLE OF CONTENTS
INTRODUCTION
CHAPTER 1:  WHAT IS A COLLEGE SAVINGS PLAN?
CHAPTER 2:  MYTHS AND FACTS ABOUT COLLEGE SAVINGS PLANS
CHAPTER 3:  SAVING CONSIDERATIONS
CHAPTER 4:  HOW MANY YEARS DO YOU HAVE TO SAVE?
CHAPTER 5:  HOW MUCH MONEY CAN YOU AFFORD TO SAVE?
CHAPTER 6:  HOW MUCH RISK SHOULD YOU TAKE?
CHAPTER 7:  529 ACCOUNT CONSIDERATION
CHAPTER 8:  GRADUATE SCHOOL
CHAPTER 9:  ALTERNATIVES TO COLLEGE SAVINGS PLANS
CONCLUSION
RESOURCES
APPENDIX 1:  SALES ON BACK TO SCHOOL SUPPLIES
APPENDIX 2:  SAMPLE COLLEGE BUDGET WORKSHEET
=====
ABOUT THE AUTHORS
Jim Franklin is a frequent business and marketing contributor to a number of prominent websites, including InsiderSecretsCorp.com. He brings over thirty years of experience as a financial and marketing consultant to all of his readers. Evelyn Trimborn is a freelance journalist on a wide variety of how-to subjects and is a popular contributor to blogs on small business and Internet marketing topics.

Buy Now or Read More with Kindle Unlimited: The Essential Guide to College Saving Plans (More For Less Guides)
Summary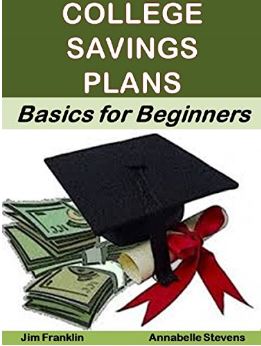 Author Rating





Product Name
The Essential Guide to College Saving Plans
Price
Product Availability