Thermos Recipes to Make and Go: 35 Hot and Cold Meals and Desserts
Discover delicious make and go meals you can carry in your Thermos.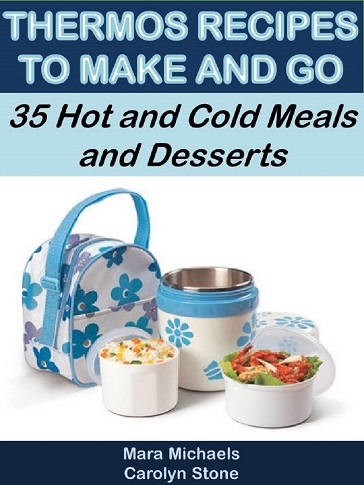 With everyone being so budget-conscious these days, a make and go Thermos meal can be an excellent and welcome alternative to the traditional brown bag lunch. They can also be really easy 'make and take' meals you can eat anywhere as you power through your busy day.
In this handy guide, discover top tips on how to get the most out of your Thermos with make and go hot and cold meals and desserts. Make these meals in minutes, and pack them to go, for every member of the family to enjoy anywhere, all for a fraction of the cost of takeaway.
Know exactly what your family is eating and save money at the same time as you create mouthwatering breakfast, brunch, lunch, snacks and dessert ideas using these tasty, convenient and economical recipes. Have one on its own, or combine three or four recipes into smaller Thermoses for a sumptuous feast.
From Mexican Beans and Rice to Sloppy Joes on the Go, Chicken Chowder to Taco Casserole, Creamy Vegetable Surprise to Layered Eggplant, Bread Pudding to Apple Cherry Crumble, you will find a range of recipes to suit even the pickiest palates.
Make these meals in minutes, put them in your prepared Thermos flasks, and head off for another busy day with delicious and nutritious food on hand that you can eat any time. Or, fill your Thermoses with these tasty foods, then take them hiking, camping, on picnics, road trips, and more. Think how much money you will save with these fast, easy meals you can eat safely anywhere within 5 hours of placing them in the Thermos. Discover the delights of make and go Thermos meals with the help of this handy guide, and get ready to hear the rave reviews on each great Thermos meal your family will love.
++++
WORD COUNT=17,429

BUY NOW: BUY NOW or READ MORE with Kindle Unlimited=Thermos Recipes to Make and Go: 35 Hot and Cold Meals and Desserts
+++++
TABLE OF CONTENTS
WHAT'S IN THIS GUIDE
ABOUT THE AUTHORS
INTRODUCTION
+Getting Started Using Your Thermos
+Getting Started with Make and Go Meals
BREAKFAST IDEAS
SOUPS
MEATY MEALS
MORE HEARTY LUNCH IDEAS
MEATLESS MEALS
SUPER SIDE DISHES AND SNACKS
DESSERTS
CONCLUSION
APPENDIX 1: THE BUYING, HANDLING, CARE AND CLEANING OF YOUR THERMOS
APPENDIX 2: LIST OF RECIPES TO PRINT OUT
FURTHER READING
FREE NEWSLETTER OFFER
+++++
ABOUT THE AUTHORS
Mara Michaels and Carolyn Stone are the authors of more than cooking, health and self-help titles. 

BUY NOW: BUY NOW or READ MORE with Kindle Unlimited=Thermos Recipes to Make and Go: 35 Hot and Cold Meals and Desserts
Summary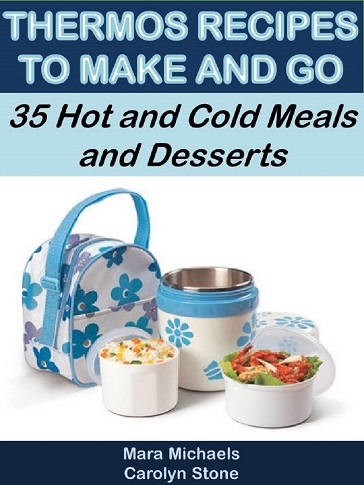 Author Rating





Product Name
Thermos Recipes to Make and Go: 35 Hot and Cold Meals and Desserts
Price
Product Availability