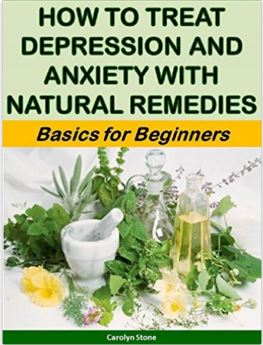 Effective treatment of anxiety and depression is often dreaded by people suffering from these medical conditions due to the fact that they want to avoid using prescription drugs. The good news is that there are a number of effective all-natural treatments they can try in order to help get their lives back in balance.
In this special report, the authors outline the variety of natural remedies available to help people suffering from depression and anxiety improve their mood and relieve their symptoms. Taking a more natural approach to these medical conditions can often be just as effective as using prescription drugs, and tends to be much safer, with less risk of side effects.
In this report, you will learn about a variety of natural remedies for mood disorders, including acupuncture, acupressure, reiki, aromatherapy, and herbs and supplements. The report also discusses situational causes of depression, such as the holiday blues and postpartum depression and when to seek treatment.
The report also discusses a variety of therapies available, from cognitive-behavioral therapy to psychotherapy. If you are interested in all-natural remedies to lift your depression and anxiety, this special report can help you learn about each, to decide which ones might be best for you.
BUY OR READ NOW
+++
8,750 Words
=====
TABLE OF CONTENTS
INTRODUCTION
NATURAL TREATMENTS FOR ANXIETY AND DEPRESSION
LIFESTYLE FACTORS IN ANXIETY AND DEPRESSION
THERAPY AND COUNSELING
DEALING WITH SITUATIONAL DEPRESSION
HERBS AND SUPPLEMENTS FOR ANXIETY AND DEPRESSION
WILL MY INSURANCE COVER THE COST OF NATURAL TREATMENTS?
CONCLUSION
BUY OR READ NOW
=====
The authors have written more than 100 health and self-help guides. .
Summary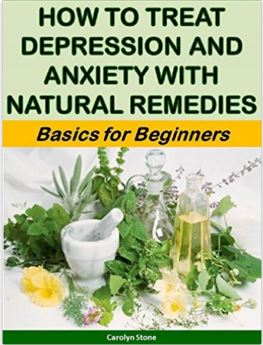 Author Rating





Product Name
How to Treat Depression and Anxiety with Natural Remedies: Basics for Beginners
Price
Product Availability