Why You Should Create Your Own Personal Fitness Plan
When you're trying to get into good shape, you have so many choices, it can seem almost overwhelming. How can you ever decide, especially when it seems as though every day, a new fitness program comes out that the media hype up as the best thing for everyone.
But commonsense should tell us that one size does not fit all when it comes to working out. You need to develop your own personal fitness plan that takes into account your age, gender, and overall health and fitness. Above all, you fitness plan should reflect your goals, such as wanting to lose weight or training for a half marathon. Once you set your goals, you can plan your strategy for achieving that goal.
The benefits of creating your own personal fitness plan include:
1. Creating a plan based on your current fitness level – You know where you're at right now and you know your limits. This is important because it gives you a realistic starting point. It gives you the room to improve and grow without having someone else's expectations set upon you.
2. Creating a plan focused on your goals – You want to get a beach body, great! You want to lose weight, fantastic. You want to improve your endurance and run that marathon next year, super! All of those goals are wonderful goals.
Your fitness goal, whatever it may be, is what you'll frame your entire fitness program around. It's what will keep you motivated and excited to exercise and succeed. That just doesn't happen when you're working on a goal that someone else has set for you.
3. Creating a plan that fits your personality and interests – The truth is that there are different types of fitness personalities. When you identify yours, you'll find that exercise is much more enjoyable. And it should be fun, right? Exercise shouldn't be just one more chore on your schedule.
We also have our own likes and dislikes. Some love the gym, others hate it. Swimming is a great exercise for people of all ages, but if you hate the smell of chlorine or are allergic to it, it might not be the ideal exercise.  So make a list of things you love to do, and see how you can manage to work one of them into each of your days. Remember to alternate cardio with strength building and you will soon have a balanced personal fitness plan.
4. Creating a plan that fits your schedule – Speaking of schedule, when you create your own fitness plan, you're fitting it into your life, not the other way around. It becomes a realistic part of your life if you schedule your activity at a time that will work for you. Then treat that time as ME time and view it as being as important as a trip to the doctor. If you take it seriously, you will soon start to see real results.
5. Creating a plan that will motivate you – What motivates you may be different than what motivates someone else. With your personal fitness plan, you create a plan that fits your motivation style. It's built into your plan and success is practically guaranteed.
6. Creating a plan that targets your tough spots – A one size fits all approach to fitness is almost guaranteed to fail because no two people are alike. One person may need to lose 10 pounds, another might want to drop 50. One might have a large butt they want to trim down, while another might want to improve her abs or develop lean muscle all over to make her body more of a fat burning machine. There are exercises that can help accomplish each of these goals, but only by setting the goal in the first place, and creating a plan with specific strategies, can you ultimately achieve that goal of a slimmer body or booty, or bigger biceps.
When you follow the steps to create your own personal fitness plan, you will be planning ahead for success rather than failure. Identify the types of activities you enjoy and what you want to get out of your fitness program. Once you set your own fitness goals, create a program that supports these goals so you will achieve them.
FURTHER READING
33 Health Facts: Exercise and Fitness
New Year, Healthy New You: 365+ Tips to Improve Your Health and Fitness
Summer Fitness Fun for the Whole Family
Fitness Basics: How to Add Exercise to Your Day, Every Day
Summary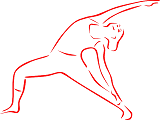 Article Name
Why You Should Create Your Own Personal Fitness Plan
Description
Discover why you should create your own personal fitness plan to improve your health and achieve your fitness goals.
Author