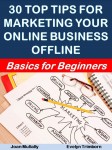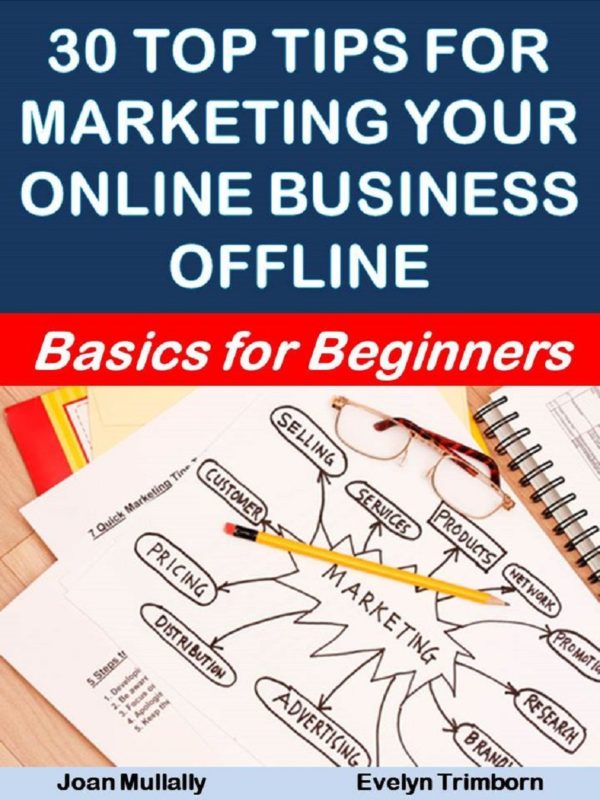 ++Don't let the 'gold rush' mentality of online marketing make you neglect the golden opportunities in offline marketing.++
The Internet has created vast opportunities for doing business all over the globe. Modern marketers need to master a variety of mediaā€"from social media, to Pay Per Click (PPC), Search Engine Optimization (SEO), Article Marketing and more.
It can be difficult to get your online marketing message seen and heard when so many marketers are seeking to do the same. So why not step away from the crowd and try marketing your business OFFLINE?
In this guide to marketing your business offline, you will learn:
+30 tried and tested ways to get your online business noticed;
+How to drive users online;
+How to to measure the success of your offline marketing campaigns
+How to avoid the 5 most common–and most FATAL–offline marketing mistakes.
PLUS:
+The most compelling reasons to consider marketing offline
+The essential elements needed for a successful landing page for high conversions
+Email marketing integration tips
+How to develop each offline campaign
+A detailed case study of one offline campaign for you to adapt for your own use to suit your own business niche and business model.
You will also learn:
+How to analyze your data effectively
+How to perform structured tracking and testing of your results
+A checklist to help you launch each of your new offline promotions.
This guide takes the guess-work out of your offline marketing plan, to increase your online money-making potential. Download this guide instantly now, and start boosting your profits TODAY.
===
Word Count = 11,780
===
AUDIENCE:
+Internet marketers
+Affiliate marketers
+Online business owners
all looking for new prospective customers and more traffic to their site.
+++
BUY NOW OR READ MORE ON KINDLE UNLIMITED
======
TABLE OF CONTENTS
INTRODUCTION
CHAPTER 1: GETTING STARTED: PREPARATION IS KEY
CHAPTER 2: ESSENTIAL ELEMENTS FOR A GREAT LANDING PAGE
CHAPTER 3: TRACKING AND TESTING METHODS
CHAPTER 4: TIPS 1 THROUGH 30
CHAPTER 5: FREE BONUS: TIP 31
CHAPTER 6: HOW TO BE CREATIVE WITH YOUR OFFLINE MARKETING EFFORTS
CHAPTER 7: A SUCCESSFUL OFFLINE MARKETING CASE STUDY
CHAPTER 8: ANALYSIS OF THE CASE STUDY
CHAPTER 9: DEVELOPING YOUR OWN OFFLINE CAMPAIGNS
CHAPTER 10: THE FIVE MOST COMMON OFFLINE PROMOTION MISTAKES AND HOW TO AVOID THEM
CONCLUSION
RESOURCES
APPENDIX 1: MORE ON TRACKING AND TESTING
APPENDIX 2: ESSENTIALS WHEN SETTING UP GOOGLE ANALYTICS
APPENDIX 3: CHECKLIST FOR YOUR PROMOTIONS
====
ABOUT THE AUTHORS
Joan Mullally and Evelyn Trimborn are the co-founders of the Marketing Matters series for Eternal Spiral Books and the authors of more than 80 business, marketing and self-help titles designed to help you accomplish your personal and professional goals.
Summary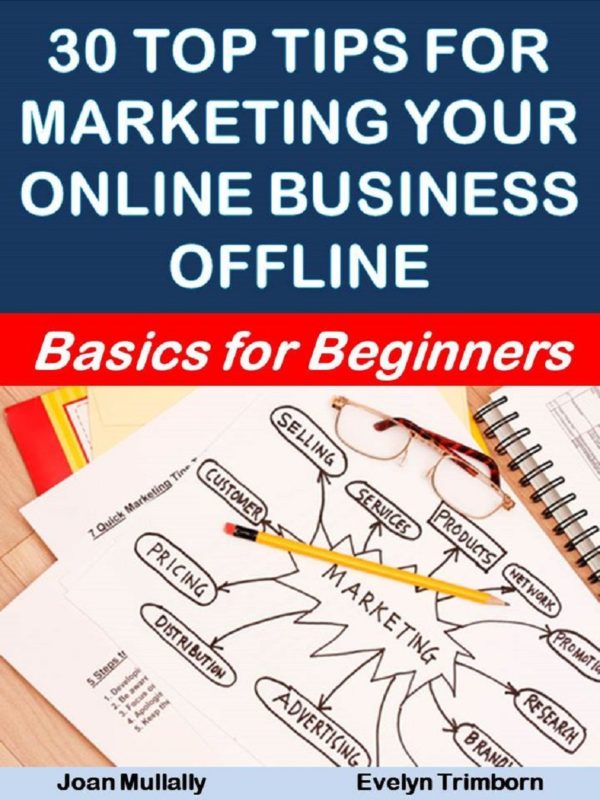 Author Rating





Product Name
30 Top Tips for Marketing Your Online Business Offline: Basics for Beginners
Price
Product Availability