Avoiding the Consumer Credit Trap: How to Pay Down Your Debt and Keep Out of Debt
Discover the best ways to pay down credit card debt, and stay out of debt.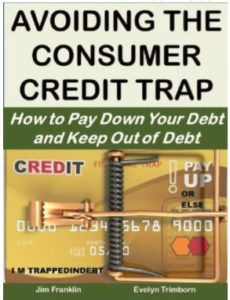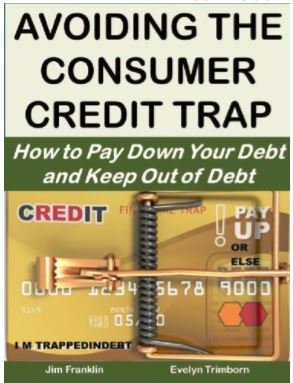 +++ Learn the best ways to get out of debt, and STAY out of debt! +++
Americans are in more debt now than ever before. Even people close to retirement are carrying balances on their credit cards. Why might this be the case? Because of the many consumer credit traps that we don't know are there, or take for granted as part of modern life and living 'the American Dream'.
From credit cards to student loans, mortgages to leasing and financing for high-ticket items, consumer credit traps you in a cycle of spending rather than saving.
Credit card companies and other financial institutions are not charities; they are in business to make a profit. In this guide, the authors tear the mask off consumer credit traps just waiting to snag you, including:
* 0% APR offers
* Rewards and Cash Back Credit Cards
* Mortgage and Mortgage Insurance Traps
* Pre-Paid Credit Card Tricks and Scams
* The True Nature of Car Leasing/Financing
and more.
If you have already fallen into these and other traps, there IS a way out, if you have a plan for your future and are willing to take action to create the kind of financial security for yourself and your family that will help you avoid these consumer credit traps ever again.
You will learn:
* How to Pay Down Your Credit Card Debt in a Structured Way
* Making Sense of Your Mortgage Payments
* Saving Effectively for Your Retirement
* Dealing with Dependent Children's Needs
* Ways to Start Saving for College Funds for Your Family
* How to Keep Yourself Safe from Identity Theft
If you are tired of never seeming to have the kind of wealth in your life that you know you deserve, it is time to start pulling yourself free of the consumer credit traps that have been holding you back and begin taking action to achieve your financial goals.
Word Count=19,100
Buy Now or read more with Kindle Unlimited: Avoiding the Consumer Credit Trap: How to Pay Down Your Debt and Keep Out of Debt (Money Matters)
=====
TABLE OF CONTENTS
INTRODUCTION
CHAPTER 1: CREDIT CARDS
CHAPTER 2: GETTING OUT OF CREDIT CARD DEBT
CHAPTER 3: MORTGAGES
CHAPTER 4: LOANS
CONCLUSION
FURTHER READING
APPENDIX: HOW TO KEEP YOURSELF SAFE FROM IDENTITY THEFT
=====
ABOUT THE AUTHORS
Jim Franklin is the author of more than 20 personal finance titles.
Evelyn Trimborn is the author of more than 50 small business success titles.
Buy Now or read more with Kindle Unlimited: Avoiding the Consumer Credit Trap: How to Pay Down Your Debt and Keep Out of Debt (Money Matters)
Summary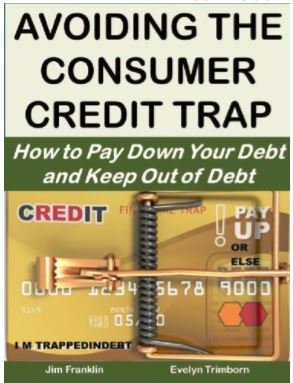 Author Rating





Brand Name
Product Name
Avoiding the Consumer Credit Trap
Price
Product Availability