How to Brand Your Online Business: A Beginner's Guide
Branding is a powerful message which conveys the entire essence of a company through a single logo, symbol, slogan or even musical jingle. Branding is an instant link and connection with your audience, to help you to make more sales.
Branding is part art, part science, to make your business completely recognizable to your intended audience. In this guide, the authors take you through the essential elements of branding, from the moment you launch your business, to the range of products and services you should offer to maintain your brand as a cohesive whole.
They discuss deciding what to brand, the five key questions to answer when branding, the benefits of building your brand platform, and the pitfalls of design when it comes to branding. They also discuss effective branding tactics and strategies, and how to present a consistent brand across all media, both online and offline. Discover how to formulate your three key branding elements and learn how to develop them in all of your online activities.
The two appendices included give you a clear action plan on how to brand your business, and how to use this data for other key business tasks, such as writing your business plan and looking for capital for your business, as well as how to launch an online business successfully.
If you are looking for a way to make your online business stand out from the rest of the competition, this guide on how to brand your online business can help you create and develop a powerful brand for your company.
Word Count=11,050
===
TABLE OF CONTENTS
INTRODUCTION
CHAPTER 1: HOW BRANDING BENEFITS YOUR BUSINESS
CHAPTER 2: IS BRANDING ALWAYS NECESSARY?
CHAPTER 3: THE DIFFERENCE WITH BRANDING YOUR BUSINESS
CHAPTER 4: 5 QUESTIONS TO ANSWER WHEN BUILDING YOUR BRAND
CHAPTER 5: WHAT BRANDING IS REALLY ALL ABOUT
CHAPTER 6: EFFECTIVE BRANDING TACTICS
CHAPTER 7: BRANDING MISTAKES AND PITFALLS TO AVOID
CHAPTER 8: MORE DESIGN DANGERS TO AVOID
CHAPTER 9: EFFECTIVE BRANDING STRATEGIES
CHAPTER 10: YOUR THREE KEY BRANDING ELEMENTS
CONCLUSION
ACTION PLAN: BRANDING YOUR BUSINESS WORKSHEETS
APPENDIX: LAUNCHING A NEW BUSINESS SUCCESSFULLY
FREE BOOK AND NEWSLETTER
=====
ABOUT THE AUTHORS
The authors have written more than 80 step-by-step business guides to help Internet marketers and small business owners work smarter, not harder.
BUY NOW: How to Brand Your Online Business: A Beginner's Guide (Marketing Matters)

++++

Jogena's eBook Directory – Your one-stop ebook spot!
Summary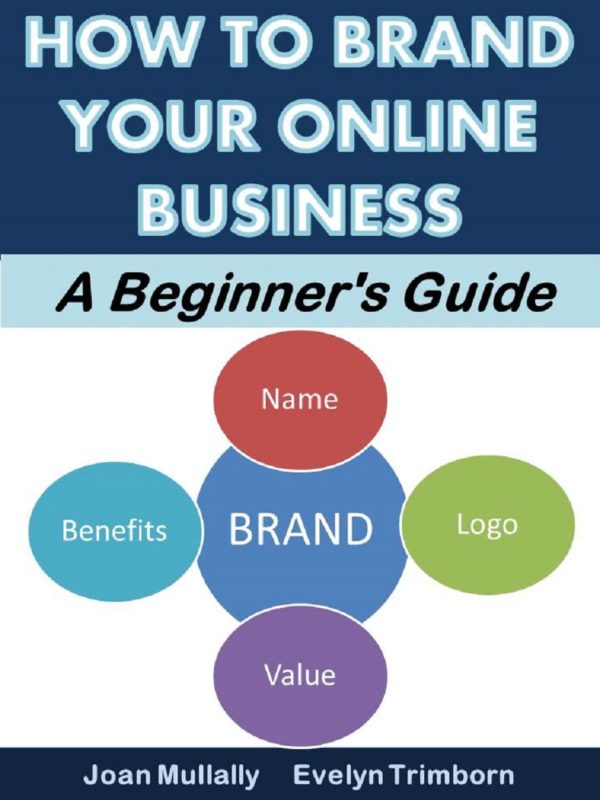 Author Rating





Product Name
How to Brand Your Online Business: A Beginner's Guide
Price
Product Availability