How to Buy and Maintain a Swimming Pool: A Beginner's Guide
Learn what you need to know before purchasing an in-ground and/or above-ground swimming pool, and how to maintain your pool once you buy it.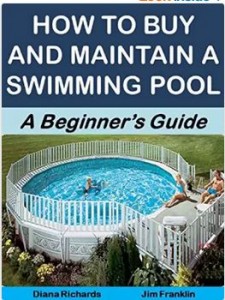 When the warm weather arrives each year, people who love swimming and have some space on their property will often start to think longingly about owning their own pool. However, many people are not aware of the cost of buying a pool, and even fewer are aware of the cost of maintaining the pool throughout every month and year.
Proper care and maintenance of a pool can help protect your investment and, above all, your family's health and well-being. In this guide, you will learn about the main factors to consider when thinking about buying and installing an above-ground or in-ground swimming pool, including:
+ Your budget
+ The size of the area you wish to place the pool
+ How much time you can spend on pool maintenance
+ How much you can afford to pay on maintenance when the pool is in use
+ What part of the country you live in and how it affects your pool choices
and much more.
Discover key questions to ask for each type of pool you might be interested in. Learn how to maintain your pool in winter depending on where you live and what kind of pool you have chosen. Find out the best ways to prepare your pool each year when the warm weather starts to arrive.
Learn how to measure the area for your pool correctly if you want to buy an in-ground pool. Discover the critical mistake that many would-be pool owners make that can cost them thousands of dollars.
If you are thinking about installing a pool as an investment in the value of your home, learn about the upfront costs as well as ongoing costs to decide if a pool is right for you. Also learn the main questions to ask any pool builder before you sign on the dotted line to keep your family safe and you sane as the pool installation process begins.
If you are thinking of buying and installing a swimming pool this year, this beginner's guide is designed to help you weigh the pros and con. If you decide to get a pool, this guide will help you learn the essentials for maintaining it in order to keep you and your family safe.
Word Count=12,000
++++
Buy Now or Read More With Kindle Unlimited: How to Buy and Maintain a Swimming Pool: A Beginner's Guide
=====
TABLE OF CONTENTS
WHAT'S IN THIS GUIDE
INTRODUCTION
CHAPTER 1: THE PROS AND CONS OF OWNING A SWIMMING POOL
CHAPTER 2: HOW MUCH DOES A SWIMMING POOL COST?
CHAPTER 3: HOW MUCH DOES IT COST TO MAINTAIN A SWIMMING POOL
CHAPTER 4: HOW TO CHOOSE A SWIMMING POOL
CHAPTER 5: HOW TO CHOOSE A SWIMMING POOL BUILDER
CHAPTER 6: POOL WATER CHEMISTRY ESSENTIALS
CHAPTER 7: COMMON SWIMMING POOL PROBLEMS ONCE YOUR POOL IS INSTALLED
CHAPTER 8: DEALING WITH POOL PUMP ISSUES
CHAPTER 9: HOW TO GET RID OF INSECTS IN YOUR SWIMMING POOL
CHAPTER 10: WINTERIZING YOUR POOL
CHAPTER 11: GETTING YOUR POOL READY AGAIN IN SPRING
CHAPTER 12: SWIMMING POOL FREQUENTLY ASKED QUESTIONS
CONCLUSION
FURTHER READING
APPENDIX: POOL FENCING ESSENTIALS
Buy Now or Read More With Kindle Unlimited: How to Buy and Maintain a Swimming Pool: A Beginner's Guide
=====
ABOUT THE AUTHORS
Jim Franklin is the author of over two dozen step-by-step guides on personal finance topics.
Diana Richards writes about a variety of topics related to the house and home and has worked in swimming pool sales and maintenance for many years.
Summary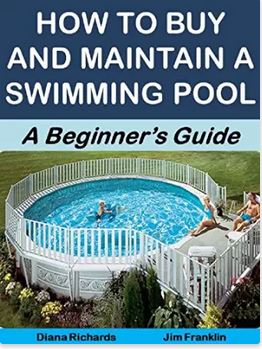 Author Rating





Brand Name
Product Name
How to Buy and Maintain a Swimming Pool: A Beginner's Guide
Price
Product Availability