How to Deal with Postpartum Depression: The "Baby Blues" – Basics for Beginners
Everyone around the world seems to get excited abut the prospect of a new royal baby every time it hits the headline, but there can be a darker side to the joyful event if the mother develops postpartum depression.
Postpartum depression is a serious illness brought about by the hormonal and chemical changes in a woman's body and brain as a result of pregnancy and the aftermath of pregnancy.
The arrival of a new baby is expected to be a time of joy, but according to the Centers for Disease Control, up to twelve percent of new mothers can suffer from "the baby blues," or postpartum depression, with up to six percent reporting themselves as being severely depressed following the birth of their child.
In addition to directly influencing the emotional well-being of mothers, postpartum depression (PPD) has been shown to affect marital relationships and intimate partnerships, mother–infant bonding, and infant behavior.
In this special report, the authors discuss the difference between the emotional mood swings that are a natural part of the birthing process and continue for several weeks after the baby is born, and the baby blues. They also discuss postpartum depression and postpartum psychosis.
Handy appendices at the back of the book include:
+natural remedies for depression
+a self- help quiz about postpartum depression
+a checklist of steps to take if you think that you have postpartum depression.
Postpartum depression is highly treatable once you know you or a loved one has it. There is no sense in your family suffering in silence. Learn more about PPD and all treatment options so you can start on the road to a happier new you.
BUY OR READ NOW
===
Word Count=5,525
===
TABLE OF CONTENTS
INTRODUCTION
CHAPTER 1: BABY BLUES – WHAT IS IT?
CHAPTER 2: POSTPARTUM DEPRESSION
APPENDIX
YOUR GETTING HELP CHECKLIST
RESOURCES
===
About the Authors
Carolyn Stone has been working in the world of consumer health publishing for nearly 20 years, in newspapers, magazines, books, and blogs. She is the author of more than 100 health and self-help titles designed to help readers gain the information they need in order to transform their lives.
Summary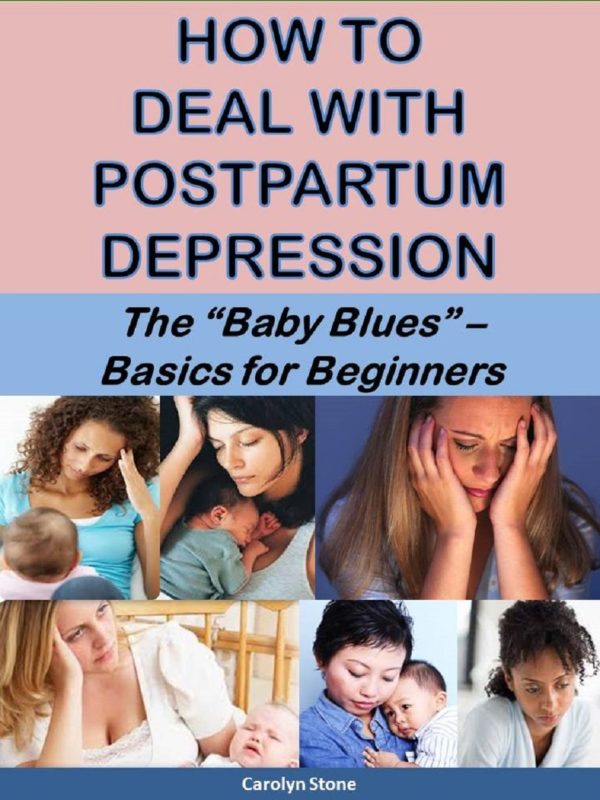 Author Rating





Product Name
How to Deal with Postpartum Depression: The
Price
Product Availability