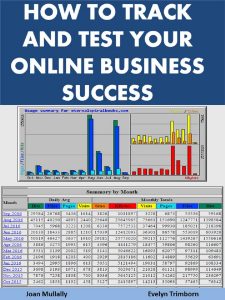 Tracking and testing are two of the most important practices you should cultivate if you decide to build a business online. If you are not tracking and testing regularly, you are more than likely losing a lot of revenue that your business could definitely use to expand and grow.
There are several reasons why tracking and testing are so crucial to your Internet business, and the good news is that it is not that difficult to get started. In this guide, the authors take you through tracking and testing: what tracking is, how to track your website's metrics, what metrics are important, and tracking best practices.
They then outline testing: the two main types of testing, what to test, how to test, and the best tools to use to track and test, in order to improve your lead generation and boost sales online. You will get hands-on information on how to test and follow through for both your website and your email marketing efforts.
You will learn how to craft winning landing pages to increase conversions, which will mean an increase in profits for your business, whether you are selling a product or service yourself, or working as an affiliate marketer. You will learn how to create and track the success of powerful sales funnels that convert browsers into buyers, for increased online business success.
+++
13,979 words
Buy Now or Read More with Kindle Unlimited:

++
TABLE OF CONTENTS
INTRODUCTION
WHAT TRACKING IS, AND WHY IT'S IMPORTANT
TRACKING: YOUR CUSTOMER MAY NOT BE WHO YOU THINK THEY ARE
TRACKING OPT-IN RATES AT YOUR WEBSITE
WHAT SPLIT TESTING IS AND WHY IT IS IMPORTANT
CONCLUSION: GETTING STARTED WITH TESTING AND TRACKING
APPENDIX 1 – ESSENTIALS FOR SETTING UP GOOGLE ANALYTICS
APPENDIX 2 – ESSENTIAL ELEMENTS FOR A GREAT LANDING PAGE
APPENDIX 3 – TRACKING AND TESTING
Buy Now or Read More with Kindle Unlimited:
+++
About the Authors
Joan Mullally is a top Internet marketer and publisher whose commonsense solutions help small businesses establish a presence on the internet successfully. Evelyn Trimborn is a freelance journalist on a wide variety of how-to subjects and is a popular contributor to blogs on small business and Internet marketing. They are the authors of over eighty guides designed to help readers transform their lives personally and professionally.
Summary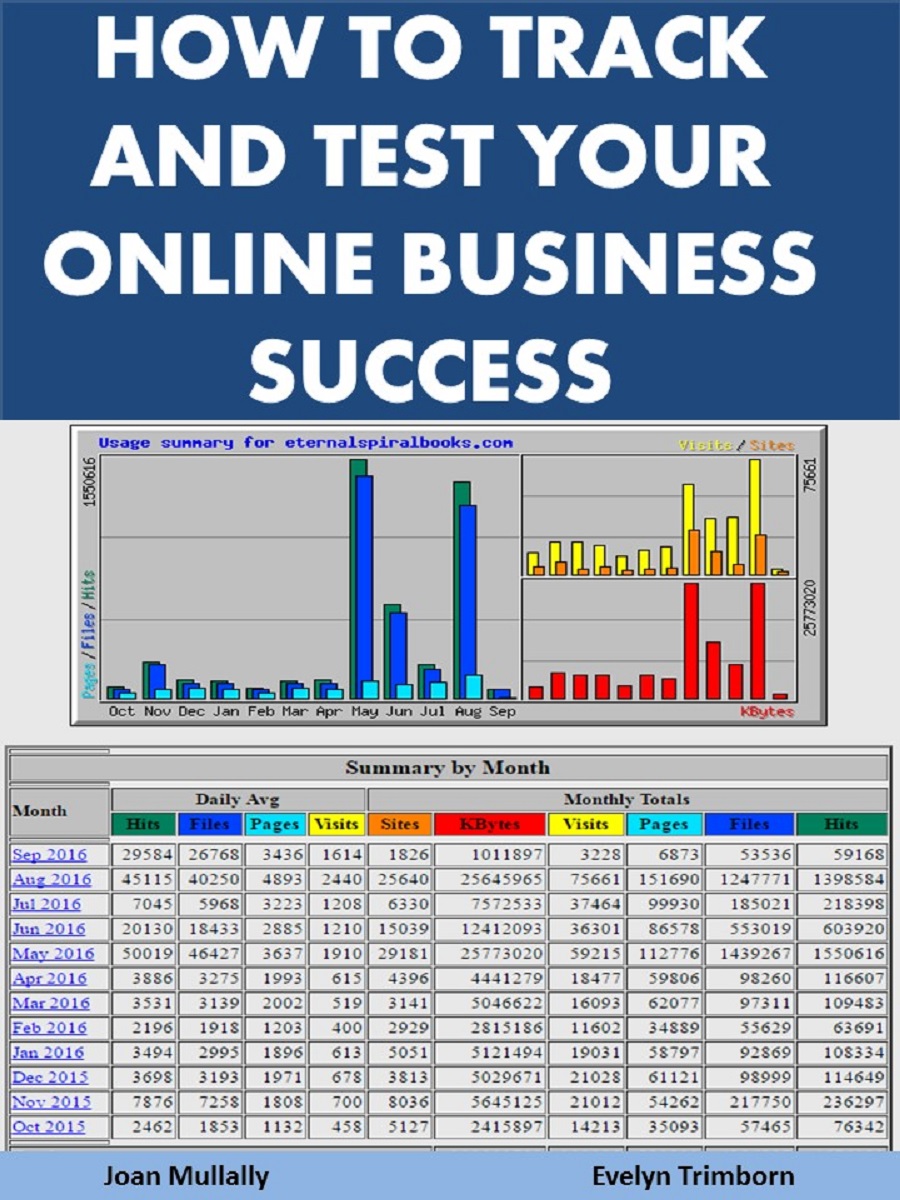 Author Rating





Product Name
How to Track and Test Your Online Business Success
Price
Product Availability