Natural Home Remedies For Your Child and You: Natural Remedies for Common Health Conditions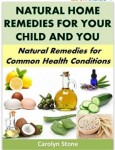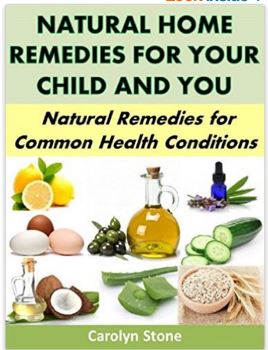 The author of the popular Green Matters series is back with another handy title to help you deal naturally with many of the common health conditions new parents face. Whether you are treating yourself or your infant, toddler or older child, this guide provides a range of natural treatments for many of the most common health issues that will crop up in the middle of your busy family life.
There is often no need to run to the doctor for prescription drugs, and no need for expensive products from the drug store. Learn how to treat issues such as diaper rash, thrush, teething problems and more with items you usually have right in your own kitchen.
Discover the hidden dangers lurking in many commonly used "baby products" and how to make your own safe, natural alternatives for pennies compared with what you are paying in stores for these chemical-laden products.
Learn how to deal with colds, flu, fever, sleeplessness, bad breath, headaches and migraines. Discover all-natural ways to deal with eczema, acne, depression, anxiety, and more.
Save time, money, and trial and error with the help of these effective natural remedies, and continue to make your move towards a more frugal and green home today with the help of this guide.
Word Count=22,500
=====

BUY NOW
++++
TABLE OF CONTENTS
SYNOPSIS
INTRODUCTION
CHAPTER 1: NATURE'S MEDICINE CABINET IN YOUR HOME
CHAPTER 2: THE HIDDEN DANGERS LURKING IN BABY PRODUCTS
CHAPTER 3: NATURAL METHODS TO TREAT DIAPER RASH
CHAPTER 4: HOME REMEDIES FOR SLEEPLESSNESS
CHAPTER 5: NATURAL REMEDIES FOR ORAL HYGIENE
CHAPTER 6: NATURAL REMEDIES FOR COLDS
CHAPTER 7: NATURAL REMEDIES FOR FEVERS
CHAPTER 8: HOME REMEDIES FOR HEADACHES
CHAPTER 9: NATURAL WAYS TO TREAT ECZEMA AND ACNE
CHAPTER 10: ADHD AND NATURAL REMEDIES
CHAPTER 11: TREATING AUTISM NATURALLY AT HOME
CHAPTER 12: TREATING DEPRESSION NATURALLY
CHAPTER 13: NATURAL REMEDIES FOR ANXIETY
CONCLUSION
FURTHER READING
=====
ABOUT THE AUTHOR
Carolyn Stone is the author of more than 100 health and self-help guides.
Summary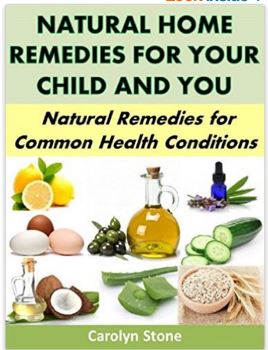 Author Rating





Brand Name
Product Name
Natural Home Remedies For Your Child and You: Natural Remedies for Common Health Conditions
Price
Product Availability