Presidents Day Activity and Recipe Guide
Learn more about the two presidents, George Washington and Abraham Lincoln, whose birthdays are celebrated on Presidents' Day.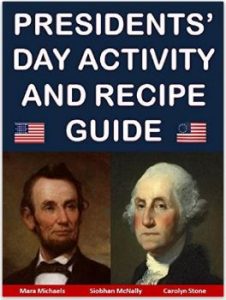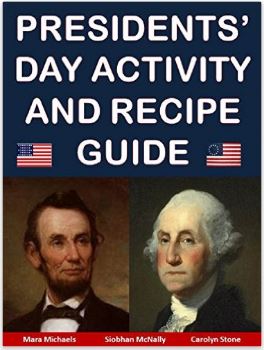 Presidents' Day in the United States is an annual public holiday in February each year which celebrates the birth, life and achievements of two of America's greatest presidents:
George Washington, the first president of the United States of America
Abraham Lincoln, the 16th President and leader during the American Civil War.
If you are looking for activities to enjoy with your children while they are home from school, or would like handy homeschooling activities and ideas, this guide will give you:
+ A brief biography of George Washington
+ Research and discussion activities you can do based on his life and times
+ Arts and crafts project ideas related to the life of George Washington
+ A brief biography of Abraham Lincoln
+ Arts and crafts project ideas related to the life of Abraham Lincoln
+ Activities in relation to both Presidents, which children of all ages will enjoy
+ A collection of easy to make, fun recipes which will give you a taste of colonial times and life on the frontier where Abraham Lincoln grew up
It also contains many resources and links to help you learn more about these two unique figures in American and world history.
If you want to keep the children busy over the holidays, or actively learning and studying the history of America, this guide can help you get started today.
WORD COUNT=9,400
=====
BUY NOW or READ MORE with Kindle Unlimited
++++
TABLE OF CONTENTS
INTRODUCTION
CHAPTER 1: THE LIFE AND TIMES OF GEORGE WASHINGTON
CHAPTER 2: GEORGE WASHINGTON-RELATED ACTIVITIES
CHAPTER 3: THE LIFE AND TIMES OF ABRAHAM LINCOLN
CHAPTER 4: ABRAHAM LINCOLN-RELATED ACTIVITIES
CHAPTER 5: PRESIDENTS' DAY ACTIVITIES AND CRAFTS
CHAPTER 6: FUN RECIPES FOR PRESIDENTS' DAY
CONCLUSION
BUY NOW or READ MORE with Kindle Unlimited
++++
ABOUT THE AUTHORS
Mara Michaels is a frequent contributor to the Healthful-Goddess and Nutrition-Goddess.com sites. Carolyn Stone is one of the main editors for both sites, and the author of over two dozen health and self-help titles. Siobhan McNally is the founder, editor and lead writer for English-Study-Buddy.com and the author of over a dozen study guides on a variety of literary texts.
Presidents' Day Activity and Recipe Guide (Holiday Entertaining)
Summary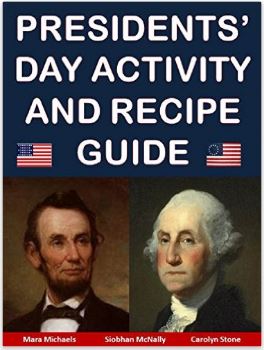 Author Rating





Brand Name
Product Name
Presidents Day Activity and Recipe Guide
Price
Product Availability