Saving Money On Your College Expenses: A Student's Guide
Learn the best ways to save money when you are heading off to college.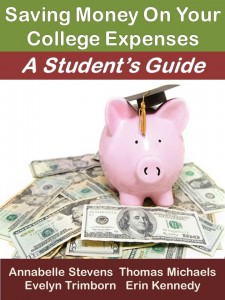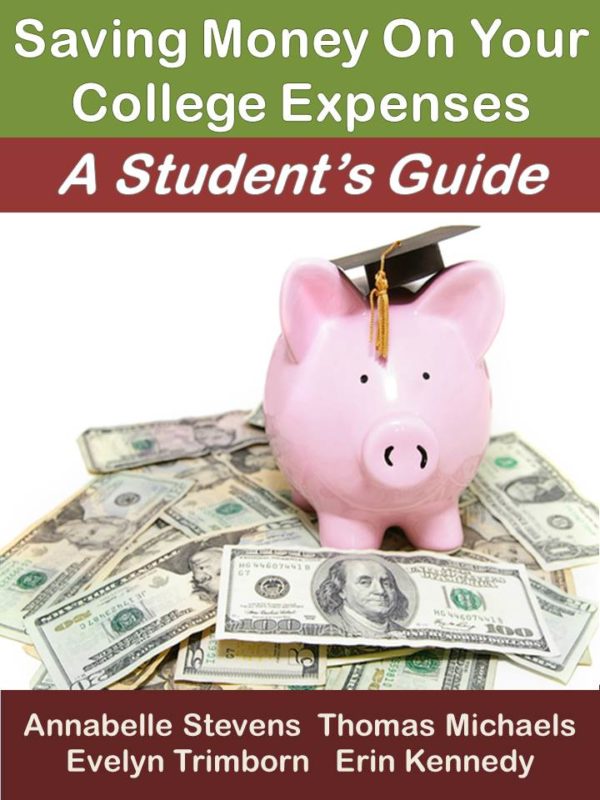 Going to college can be one of the most exciting times of your life, and the most expensive. In this practical guide, the popular personal finance authors look at the best ways to save money on your college expenses.
Learn smart spending strategies that can help even the smallest budget stretch far. Discover how to avoid mortgaging your future by knowing when and how to use credit cards, take out student loans, and choices to make in reference to on-campus versus off-campus living, and more.
Find out the top jobs that students can find while they are studying, and other ways to earn extra money to stretch your budget even further and gain valuable skills.
College is an investment in your entire future, but you certainly don't want to have to keep paying for those two or four years for the rest of your life because you ran up so much debt. Saving money on your college expenses is easy once you know how. Earning more money through work while you study can also help you secure a great future without sacrificing a great college experience.
Word Count=27,400
=====
Buy Now or Read More with Kindle Unlimited: Saving Money On Your College Expenses: A Student's Guide
=====
TABLE OF CONTENTS
WHAT'S IN THIS GUIDE
INTRODUCTION
CHAPTER 1: THE BEST MONEY-SAVING STRATEGIES FOR COLLEGE STUDENTS
CHAPTER 2: MANAGING YOUR GRANT AND SCHOLARSHIP MONEY
CHAPTER 3: SAVING MONEY ON ESSENTIAL COLLEGE LIVING EXPENSES
CHAPTER 4: STUDENTS DISCOUNTS, MEALS AND DEALS
CHAPTER 5: HOW TO SAVE MONEY ON TRANSPORTATION COSTS
CHAPTER 6: HOW TO SAVE MONEY ON YOUR COLLEGE TEXTBOOKS
CHAPTER 7: FRUGAL GROCERY SHOPPING IN COLLEGE
CHAPTER 8: FIVE COMMON JOBS FOR COLLEGE STUDENTS
CHAPTER 9: RAPID WAYS FOR STUDENTS TO MAKE EXTRA MONEY
CHAPTER 10: THE COST OF ALCOHOL
CHAPTER 11: THE PRICE OF SAFE SEX
CONCLUSION
APPENDIX 1: SAVING MONEY ON BACK TO SCHOOL SUPPLIES
APPENDIX 2: PLACES TO SAVE AS A STUDENT
FURTHER READING
=====
ABOUT THE AUTHORS
Annabelle Stevens and Evelyn Trimborn are the authors of more than 80 self-help guides.
Erin Kennedy is the author of more than a dozen non-fiction titles on health, fitness and living well on a budget.
Thomas Michaels is the author of a range of guides on key topics related to ecommerce, business and finance.
Read More or Buy Now: Saving Money On Your College Expenses: A Student's Guide
Summary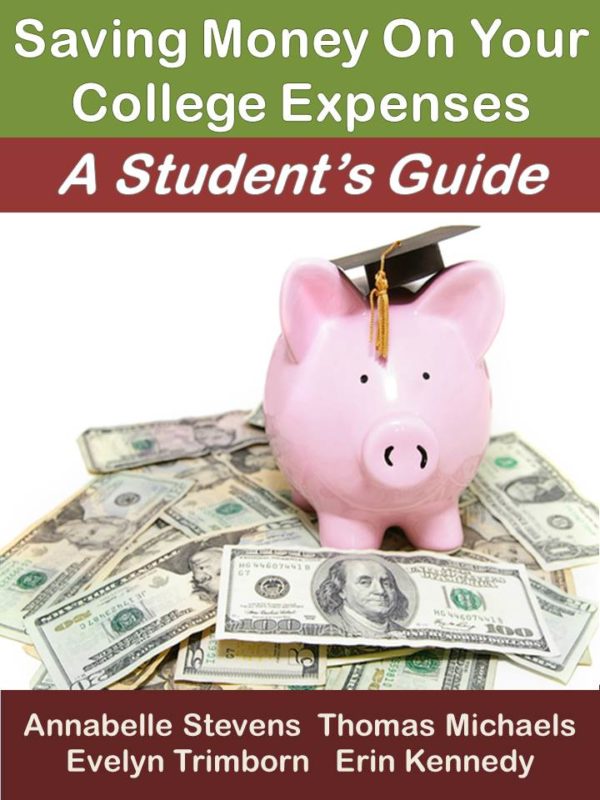 Author Rating





Product Name
Saving Money On Your College Expenses: A Student's Guide
Price
Product Availability