Summer Staycation Ideas: Top Tips for Making the Most of Your Summer, Even if You Vacation at Home
Learn how to enjoy your staycation this summer, with a range of ideas to make the most of everything your area and nearby regions have to offer for the tourist and sightseer.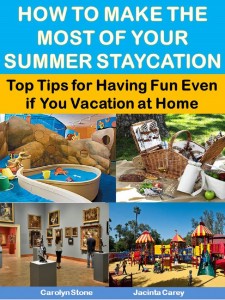 How to Make the Most of Your Summer Staycation: Top Tips for Having Fun Even if You Vacation at Home
If you are looking for frugal summer fun for the whole family, one of the best ways to keep the children entertained without spending a lot of money is by taking a staycation. Using your own home as your base of operations, you can start exploring your own area or city, making the most of museums, local beauty spots, sports venues, and more. You will save on hotels and long-distance travel cost, leaving you with a lot more money to enjoy the better things in life around your area.
In this guide, discover some of the best ways to organize a staycation for you, your spouse, and children of all ages. From retreats in which to rest, rejuvenate, and recover your inner peace, to camping trips, farm stays and romantic outings just for two, you can enjoy a wide range of activities on your staycation depending upon your tastes and interests without breaking the budget.
Learn how to keep the children busy without spending a lot of money, and great activities you and your spouse can enjoy to help reconnect romantically. Discover all-new hobbies, or revisit ones you once enjoyed thanks to a rummage in your garage or attic. Learn new skills that can even help make money for the family as you explore your neighborhood and try to get the most for your hard-earned cash.
If you're dreading the idea of summer because you don't have enough money to go on a 'real' vacation, and your budget is tight for keeping the kids entertained, a well-planned staycation can give you the best of all worlds. You will have none of the stress involved in traveling, can enjoy the comfort of your own home, and discover all sorts of frugal fun for the whole family. One thing is for sure, exploring your own area like a tourist can lead to a wealth of new experiences that you will remember for years to come. Set your budget, charge up your camera, and get ready for a fantastic staycation.
+++++
Word Count=10,900
=====
TABLE OF CONTENTS
INTRODUCTION
CHAPTER 1: SUMMER RETREATS
CHAPTER 2: GETTING OUT AND ABOUT ON YOUR STAYCATION
CHAPTER 3: ENJOYING CAMPING THIS SUMMER
CHAPTER 4: ENJOYING A FARMING VACATION
CHAPTER 5: OTHER FUN STAYCATION ACTIVITIES TO ENJOY WITH YOUR CHILDREN
CHAPTER 6: LEARN HOW TO DIVE THIS SUMMER
CHAPTER 7: ENJOYING YOUR LOCAL MUSEUMS THIS SUMMER
CHAPTER 8: ENJOYING GARAGE SALES AND EBAY
CHAPTER 9: REDISCOVER ROMANCE ON YOUR STAYCATION
CHAPTER 10: ROMANTIC OUTINGS FOR COUPLES
CONCLUSION
FURTHER READING
=====
ABOUT THE AUTHORS
Carolyn Stone and Jacinta Carey are the authors of more than 100 guides to help you save money and live better for less.
Buy Now: Summer Staycation Ideas: Top Tips for Making the Most of Your Summer, Even if You Vacation at Home (More for Less Guides)
Summary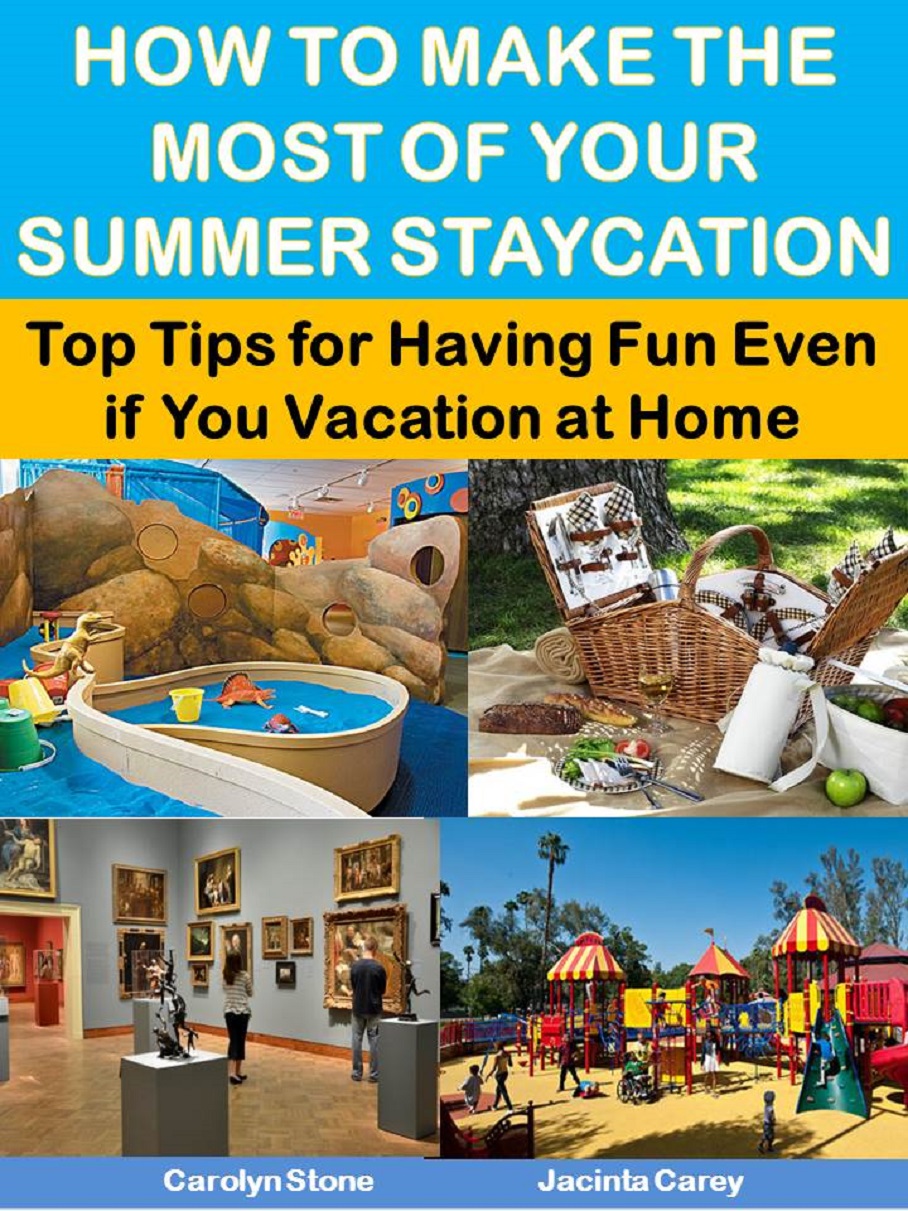 Author Rating





Brand Name
Product Name
Summer Staycation Ideas: Top Tips for Making the Most of Your Summer, Even if You Vacation at Home
Price
Product Availability