Colds and Flu: How to Stay Safe
Start getting ready for cold and flu season to keep you and your family safe and well.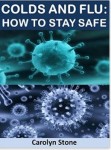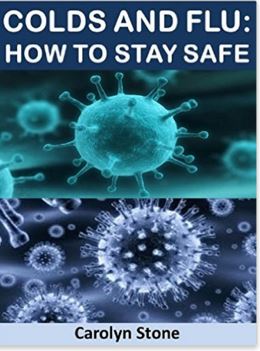 **ARE YOU AND YOUR FAMILY READY FOR THE 2016-2017 FLU SEASON?**
If not, you need to start getting ready NOW with the help of this guide. Experts are saying it's going to be a BAD one.
In recent years, there have been a whole host of headlines in the news about deadly influenza viruses, including H1N1, and similar viruses such as SARS (Sudden Acute Respiratory Syndrome). Colds are inconvenient, but flu can be deadly. Therefore, it pays to try to avoid colds and flu as much as possible, especially if you are older, have a compromised immune system, or are pregnant.
Colds and even flu are now a threat all year round, not just when the seasons change. The deadly outbreak of SARS in March 2004 occurred in the early spring, and the pandemic of H1N1 in April 2009. You need to be vigilant constantly to avoid colds and flu. You also need to learn the key differences between colds and flu and the most effective treatments for each.
In the seventh edition of this popular practical guide, the authors take you through the best ways to avoid colds and flu to help you, your family, and even your colleagues at work, stay well for the 2016-2017 flu season by doing your best not to spread germs. Learn what to do to avoid getting colds or flu, the latest news on the flu vaccines for this season, and what if you do in fact contract a cold or flu to relieve your symptoms and get well as quickly as possible.
The good news is that you can stop flu in its tracks.  An ounce of prevention goes a long way towards stopping colds and flu. Learn more about the new vaccine for people living in the Southern Hemisphere. Learn these top tips today to stay well this winter, 2012-2013, and throughout the year, to keep you and your family safe.
++
Word count: 20,882
++
Buy Now
=====
TABLE OF CONTENTS
INTRODUCTION
CH1: COLDS VERSUS FLU: HOW CAN YOU TELL THE DIFFERENCE?
CH2: WHAT IS A COLD?
CH3: WHAT IS THE FLU?
CH4: WHAT ARE ALLERGIES?
CH5: PREVENTING COLDS AND FLU
CH6: WHAT YOU NEED TO KNOW ABOUT THE FLU VACCINE
CH7: CHILDREN, INFLUENZA AND VACCINATION
CH8: OTHER IMPORTANT FLU FACTS
CH9: CHECKLIST: OF ACTIONS TO TAKE THIS FLU SEASON
CH10: WHO SHOULD GET THE PNEUMONIA VACCINATION?
CH11: WHAT YOU NEED TO KNOW ABOUT SARS
CH12: WHAT IS ENTEROVIRUS D68 (EV-D68)?
CH13: EBOLA SYMPTOMS TO BE AWARE OF
CH14: NATURAL REMEDIES FOR COLDS AND FLU
CONCLUSION
RESOURCES AND FURTHER READING
2016-2017 FLU VACCINATIONS UPDATE
=====
ABOUT THE AUTHORS
Carolyn Stone is the author of more than 100 health, fitness and self-help guides.
Summary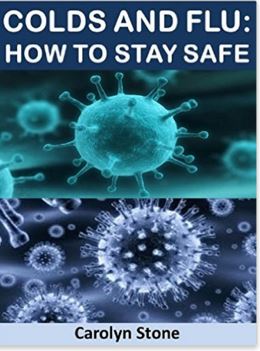 Author Rating





Brand Name
Product Name
Colds and Flu: How to Stay Safe
Price
Product Availability