Your Green Business Start-Up Guide: The Power and Profits of a Sustainable Business
Learn how to join the green revolution happening in businesses all over the United States.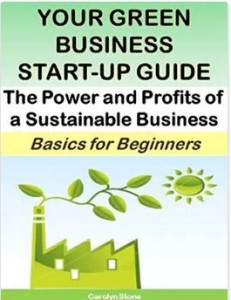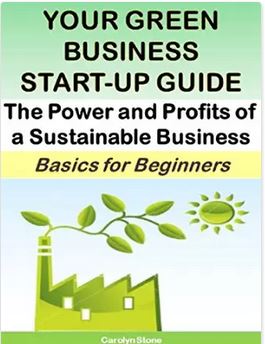 There is a green revolution happening all over the United States, and indeed the world, as aspiring business owners are putting the planet before profits when it comes to starting their own business.
If you have been looking for ways to earn extra income, or replace lost income, a green business can offer you excellent entrepreneurial opportunities.
In this guide, these two veteran green business owners give you the benefit of over a dozen years of experience; each in running a green, sustainable business with a minimum impact on the environment.
You will discover what a green business is, the history of green businesses in the United States, and the growing global trend with regard to new businesses also being green businesses.
You will also discover the opportunities presented by starting a green business, as well as the pitfalls. Learn more about how to develop an edge over your competitors by going green, and how to create a sustainable short-, medium- and long-term business model, no matter what business you choose.
Learn the best ways to manage your company's carbon footprint and put locality and customer service at the forefront of your business mission. Discover the best ways to start a green business and market it to the often disparate ideal customers who make up the "green consumer marketplace."
If you are already living a green life, then starting up your own green business will be a natural extension of your principles and outlook on life. If you are looking to turn a profit, but do not wish to do so in a way that would harm others, learn about the types of green businesses you can launch no matter how little or how much start-up capital you have.
If you are eager to make a difference in the world and help your family and your fellow beings live a better life, start planning your own sustainable green business today.
Word count: 18,000
Buy Now or read more with Kindle Unlimited: Your Green Business Start-Up Guide: How to Start and Run a Sustainable Business (Green Matters)
=====
TABLE OF CONTENTS
WHAT'S IN THIS GUIDE
INTRODUCTION
CHAPTER 1: WHAT IS A GREEN BUSINESS?
CHAPTER 2: THE RISE OF GREEN BUSINESSES IN THE UNITED STATES
CHAPTER 3: THE PRESENT GREEN MARKET IN THE UNITED STATES
CHAPTER 4: GOING GLOBAL WITH YOUR NEW GREEN BUSINESS
CHAPTER 5: THE VAST POTENTIAL OF OWNING YOUR OWN GREEN BUSINESS
CHAPTER 6: STARTING YOUR OWN GREEN BUSINESS
CONCLUSION
FURTHER READING
=====
ABOUT THE AUTHORS
Carolyn Stone is the author of more than 100 health and self-help titles.
Buy Now or read more with Kindle Unlimited: Your Green Business Start-Up Guide: How to Start and Run a Sustainable Business (Green Matters)
Summary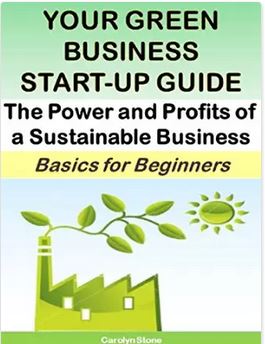 Author Rating





Product Name
Your Green Business Start-Up Guide: The Power and Profits of a Sustainable Business
Price
Product Availability