Winter Wellness: Top Tips to Stay Healthy All Winter
Learn how to stay well and look your best even in the cold winter weather.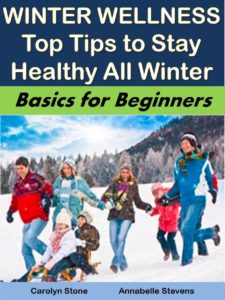 Winter can be a wonderful time of year, especially when the holidays come. However, for many people, it can mean several months of misery if they live in a part of the world that experiences severe cold weather in winter.
Winter can be the least favorite time of year for many people who dislike the short days and long nights and the cold and snow that often come with them. In particular, if you are older or have an underlying health condition, winter can mean you becoming a virtual shut-in as you wait for the warm weather to return.
Winter may be a darker and colder time of year if you live in a seasonal climate, but it IS possible to enjoy the winter and take care of yourself throughout the colder months once you know how.
In this handy guide, you will discover how to stay looking and feeling great throughout the winter, no matter what your special health and beauty challenges. Having a plan in place can help you maintain winter wellness without a lot of time or expense. The winter months don't have to be diet disasters or exercise-enders.
Discover the many success strategies for winter wellness for your body, mind and spirit. In this report you will learn:
+How to cultivate a positive attitude and mindset when it comes to facing winter
+How to keep you hair, skin and nails looking great even in the cold weather
+How to avoid frostbite and windburn during outdoor activities
+Five top winter workouts to make the most of the season
+The best ways to avoid colds and flu
and more.
You will also learn:
+How to deal with winter allergies
+The best home remedies to soothe a sore throat
+What to do if you think you suffer from seasonal affective disorder (SAD)
+How to avoid overeating at the holidays
+How to deal with dry skin in winter
and much more.
If winter makes you wish you could just hibernate until it's all over and spring is here, download this guide today and start making the most of the winter months no matter what the weather and the cold and flu season send your way.
Word Count=15,600
=====
Buy Now or Read more with Kindle Unlimited: Winter Wellness
++++++
TABLE OF CONTENTS
INTRODUCTION
CHAPTER 1: MAINTAINING A POSITIVE ATTITUDE DURING THE WINTER MONTHS
CHAPTER 2: WINTER WELLNESS
CHAPTER 3: IMPROVING YOUR IMMUNE SYSTEM
CHAPTER 4: EXERCISING IN THE WINTER
CHAPTER 5: THE IMPORTANCE OF SPENDING TIME OUTDOORS IN WINTER
CHAPTER 6: AVOIDING WEIGHT GAIN DURING THE HOLIDAYS
CHAPTER 7: DEALING WITH DRY WINTER SKIN AND OTHER APPEARANCE ISSUES
CONCLUSION
FURTHER READING
APPENDIX 1: THE BEST HOME REMEDIES TO SOOTHE A SORE THROAT
APPENDIX 2: HOW TO AVOID OVEREATING THIS HOLIDAY SEASON
APPENDIX 3: HEALTHY HOLIDAY APPETIZERS
YOUR WINTER WELLNESS CHECKLIST
+++
ABOUT THE AUTHORS
Carolyn Stone has worked in consumer health and continuing medical education for more than 20 years. Annabelle Stevens is a life coach. They are the authors of more than 100 health and self-help guides.
Buy Now or Read more with Kindle Unlimited: Winter Wellness

Jogena's eBook Directory – Your one-stop ebook spot!
Summary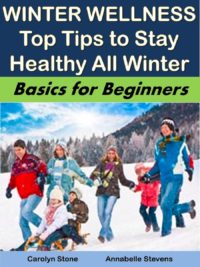 Author Rating





Brand Name
Product Name
Winter Wellness: Top Tips to Stay Healthy All Winter
Price
Product Availability